3 tags
Facebook's Mark Zuckerberg Joins the $1 Salary...
Facebook confirmed in a filing that Mark Zuckerberg, the social network's founder and CEO, is taking a $1 salary this year, and foregoing any bonuses. But he's not exactly taking a vow of poverty. When Facebook went public last year, Zuckerberg exercised 60 million stock options, then worth nearly $2.3 billion, buying those shares for next to nothing. (He sold half of the stock to...
4 tags
How You Get Hacked at Starbucks
For those who frequently use the free public Wi-Fi in coffee shops such as Starbucks and Dunkin' Donuts, you're likely already aware of easy it is for hackers to steal your personal and financial information over the shared network. But what you may not realize is how cybercriminals could gain access to sensitive data in other ways that might not be on your radar. According to...
Help Spread The Word Please Share! Help The...
Teams in the competition will represent a Military organization or unit. The team was unable to compete during the 2012 Eglin AFB Gate to Gate run due to military obligations. Our team will represent 7th Special Forces Group. Within 7th Special Forces group, the competitors will be from an Operational Detachment Alpha Underwater Operations Team. Members of these teams are graduates of the Special...
1 tag
Is This the At-Large Boston Bombing Suspect's...
Dzhokhar A. Tsarnaev, the remaining at-large suspect in Monday's bombings at the Boston Marathon, appears to have a profile on VK, a social network popular with Russian speakers in Russia, Eastern Europe and parts of the Middle East. The page, which exists under the alternate-spelling name "Djohar Tsarnaev," lists Tsnarnaev's current city as Boston, Mass., and his...
Shelter-in-Place Warnings for Boston Spread...
The shelter-in-place warning to the residents of Boston spread throughout social media Friday as Boston police continue the massive manhunt for the second man suspected in the Boston Marathon bombings. It began Thursday night, and officials quickly locked down the city, halting trains, taxis and local businesses. One suspect was killed in a shoot-out with police. As area residents, like Kathy...
2 tags
What Will Google Glass Do to Our Brains?
Humanity is about to undertake a bold experiment. If all goes as Google hopes, many of us will be strapping on Google Glasses later this year. The post-PC era in effect since the introduction of the iPhone in 2007 and the iPad in 2010 could give way to a the wearable computing era prompted by Glass. Though there's always a chance that the technology could fail miserably, it could also, as...
4 tags
Facebook Chat Heads: Now Rolling Out on iPhone
Facebook is updating its iOS apps to include the chat heads feature this week, with the necessary update hitting the app store Tuesday, the company has announced. iPhone users who download the update will start to see chat heads pop up over the next couple of weeks, Facebook says. Chat heads was unveiled as part of the Facebook Home announcement two weeks ago. Messages received on Facebook...
3 tags
71% of Facebook Users Engage in 'Self-Censorship'
  Most Americans now know the feeling of typing something into a social media input box, thinking again, and deciding against posting whatever it was. But while it certainly seemed like a widespread phenomenon, no one had actually quantified the extent of this "self-censorship." But now, new research based on a sample of 3.9 million Facebook users reveals precisely how widespread...
How Wireless Carriers Monetize Your Movements
Wireless operators have access to an unprecedented volume of information about users' real-world activities, but for years these massive data troves were put to little use other than for internal planning and marketing. This data is under lock and key no more. Under pressure to seek new revenue streams, a growing number of mobile carriers are now carefully mining, packaging and repurposing...
Facebook Home Available for Download! (Link...
Facebook Home is Facebook's new Android launcher that aims to bring a more "people-centric" view to your smartphone. While Facebook Home is available for a smattering of Android devices — including the HTC One X, HTC One X+, the Samsung Galaxy S III and the Samsung Galaxy Note II, it's also launching alongside the HTC First. The aptly named First is the first smartphone...
2 tags
These Startups Are Betting Everything on Bitcoin
Charlie Shrem knew it would be difficult to convince investors to fund his startup, but he never expected that he'd have to beg on camera to raise the money he needed. Shrem launched an online service in mid-2011 called BitInstant that lets users convert dollars into Bitcoins. This was more than a year before the digital currency's value skyrocketed into the triple digits and...
3 tags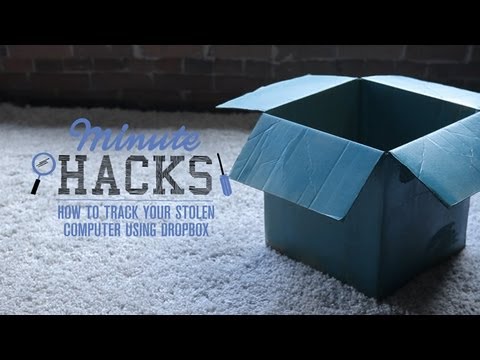 4 tags
In Memory Our Fallen Hero and Teammate
                                    We want to Dedicate our performance to one of our fallen teammates, SGT Timothy Padgett a Special Forces Medical Sergeant and be able to donate as much as possible to Special Operations Warrior Foundation. The Gate to Gate 4.4 Mile is projected to take place on 5/27/2013 at 7:30 AM in Elgin AFB, FL. Based on previous races, Road Race Place expects there to be...
3 tags
4 tags
2 tags
2 tags
10 Stupidly Funny Questions About Love on Yahoo...
Where would we all be without the wisdom of Yahoo Answers? Probably lost in the ether of philosophical matters which only the Yahoo community can help bring clarity and meaning to. Not really. It's the place where obtuse, head-tiltingly nonsensical questions (written in questionable grammar) go to die. And in the days before Valentine's Day, the site overflows with questions about the...
1 tag
American Express Lets You Buy Stuff on Twitter by...
American Express is upgrading its Sync program with Twitter to let cardholders buy stuff by using a hashtag. Starting Monday, AmEx customers who sync their cards can buy items if they use the right hashtag. The first such item is a $25 AmEx gift card, which will go for $15 if you tweet #BuyAmexGiftCard25. Other offers will be rolled out on Wednesday Feb. 13 at noon EST including an Amazon...
3 tags
How to Create Facebook Events Without Annoying...
If you've ever moved to a new city, you've undoubtedly continued to receive Facebook Events from your hometown — either from well-meaning friends, or those who just invite their entire address books. Social networking is amazing because we can keep in touch with anyone across the country. Friends that move, family in other states, new connections abroad are all important, so...
1 tag
Facebook Vacation: 61 Percent of Users Take Breaks...
Ashley Kiley needed a vacation. A Facebook vacation. "I needed a break from everyone. I was on the site too much and was wasting too much time looking at information about friends," Kiley, 27, told ABC News. She had hit a wall — no pun intended — and decided to give up Facebook for a while. And Kiley isn't alone. In fact, the majority of Facebook users are doing...
2 tags
Love Super Bowl Ads? Check Out most of 2013 Super...
AUDI - "PROM" (1ST QUARTER) COCA-COLA - "CHASE" (1ST QUARTER) GO DADDY - "YOUR BIG IDEA" (1ST QUARTER) TOYOTA - "WISH GRANTED" (1ST QUARTER) MILK PROCESSOR EDUCATION PROGRAM - "MORNING RUN" (1ST QUARTER) TACO BELL - "VIVA YOUNG" (2ND QUARTER) VOLKSWAGEN - "GET HAPPY" (2ND QUARTER) AXE -...
Sony May Be Taking A Different Approach To Logo...
Branding a new device whether it's the carrier logo or the manufacturer one can be a tricky thing. Every phone has at least one and in some cases many more. Even the most popular devices cover the both ends of the spectrum. It could be the subtle approach taken by LG and Google with the Nexus 4 with just the LG logo and "Nexus" on the back or the over the top one that Verizon took with the...
Love Chrome and Torrents? You will love this...
      Built-in Torrent Easy downloading with built-in torrent capabilities Torch browser makes it easy to use and manage your torrent download tasks directly from the browser without having to download additional software. With Torch browser's built-in torrent features downloading files becomes easy and simple to do. Return to Top Media Grabber Save videos and music in a click with...
5 tags
Google Glass Developer Conference Has Ultra-Strict...
Excited to hear about what will happen at next week's first official developer conference forGoogle Glass? Good luck. Google is requiring attendees to sign a restrictive NDA that bars them from revealing anything about it. Google's non-disclosure agreement (NDA) for the Google Glass Foundry, a two-day developer event taking place in San Francisco and New York City next week,...
3 tags
Google Says It Always Requires Warrants for User...
Google revealed Wednesday that it always requires a search warrant whenever authorities seek access to the content of a user's emails or documents stored in Google's cloud, Wired reported. The company's insistence in asking for a warrant is seemingly against current law. Particularly, the Electronic Communications Privacy Act, which allows authorities to get access to...
3 tags
McDonald's Nutrition Info Now in QR Code Form
McDonald's is launching a new global packaging design that uses QR codes to give consumers nutritional information about their food. It is the latest brand to promote informed decisions about health, as Coca-Cola made headlines last week for an ad that aims to tackle obesity. The designs will be featured on all carry-out bags and fountain beverage cups, communicating "brand...
4 tags
Internet Applauds Waiter for Defending Child With...
Restaurant patrons often have picky requests for waiters, like moving tables because of a draft or ordering a rare — but not too rare — steak. But those fussy needs don't compare to those of a party of four at Laurenzo's steakhouse in Houston, Texas, who told a waiter, "Special needs kids should be kept in special places." The Laurenzo's waiter, Michael Garcia,...
2 tags
'Flying Wing' Uses Half the Fuel of a Standard...
Aerospace engineers have long known that ditching a conventional tubular fuselage in favor of a manta-ray-like "hybrid wing" shape could dramatically reduce fuel consumption. A team at NASA has now demonstrated a manufacturing method that promises to make the design practical. Combined with an extremely efficient type of engine, called an ultra-high bypass ratio engine, the hybrid wing design...
3 tags
Is J.J. Abrams Directing Star Wars Episode VII?
Nothing is official yet, but it seems Star Wars Episode VII may have found its director. According to multiple Hollywood outlets, the job has been offered to J.J. Abrams — creator ofAlias and Lost, and director of both the rebooted and the upcoming Star Trek movies. That in itself may present a problem. Star Trek's rights are owned by Disney rival Paramount; that studio, along with many...
2 tags
How to Use Twitter's Vine to Create and Share...
Currently only available for iOS, Vines are created by pressing and holding your finger down on the screen of your iPhone, iPod touch, or iPad. You're given 6 seconds of "tape" for your video masterpieces, but you can start and stop recording as many times as you'd like during that six seconds to include several different scenes. For instance, I created this Vine showing off some...
2 tags
4 Social Media Lessons From a Successful Food...
Before John, my husband-to-be, and I started our food truck in 2010, I cyber-stalked food trucks on the West Coast and in New York City to find out how they were using Twitter, Facebook and Foursquare. For the most part, they posted their daily routes and specials of the day, and while that alone attracted them hundreds of customers, I knew that wouldn't fly for us. Our town, Tallahassee, is...
3 tags
Microsoft Posts Record Revenue of $21.5 Billion in...
It looks like Microsoft had a decent end to 2012. Microsoft reported earnings-per-share of $0.76 on revenue of $21.46 billion in the December quarter, beating EPS estimates by a penny but coming in just shy of Wall Street's consensus estimate for revenue of $21.6 billion. Nonetheless, Microsoft's revenue for the quarter set a new high. The Windows division of the company had a...
Instagram Can Now Use Your Photos in Ads
Instagram, the popular photo-sharing service that Facebook bought this year, is the target of a storm of outrage on Twitter and other sites after a change in its user agreement hinted that it might use shared photos in ads. It's not clear that anything substantive has changed in Instagram's new terms of service, which were posted Monday and go into effect Jan. 16. As is the case...
2 tags
Instagram yanks photo viewing from Twitter!
Instagram severed support for Twitter cards on Sunday so images from the photo-sharing service no longer appear in feed streams on the microblogging network. Photos that Instagram's website can still be accessed from Twitter through links included in a tweet. "Instagram has disabled photo integration with Twitter," the microblogging service reports in a status update posted...
5 Essential WordPress Tips for Beginners
Have you ever been driving your car, playing on your computer or trying to change the input on your TV when, all of a sudden, someone introduces you to a mind-blowing new feature?  Here, we'll cover five great, lesser-known WordPress features. Soon, you too will experience that elusive "Ah-ha!" moment. 1. Schedule Blog Posts for the Future The majority of bloggers try to...
Fast Food Robots?!?!?!
San Francisco-based robotics startup, Momentum Machines aims to revolutionize the fast food industry with an automated burger machine. While preparing for the launch of its new restaurant chain, the company doesn't have to worry about potential chefs because it plans to start the world's first "smart restaurant" chain. All cooking is done entirely by robots. The company proudly boasts on its...
3 tags
Updates to Data Use Policy and Statement of Rights...
We recently announced some proposed updates to our Data Use Policy, which explains how we collect and use data when people use Facebook, and our Statement of Rights and Responsibilities (SRR), which explains the terms governing use of our services. The updates provide you with more detailed information about our practices and reflect changes to our products, including: New tools for managing your...
Happy 27th Birthday! 27 Facts for 27 Years
First of all happy birthday, Windows. We mean it when we say it's hard to imagine a world without you. Not only did Bill Gates help flip the switch to globalization and more 27 years ago, but he continues to teach and inspire. I was fortunate enough to see him speak last week at the Washington Ideas Forum. In honor of today's anniversary, the JESS3 team dug into the annals of history and...
The Life, Death and Rebirth of Adobe Flash
Over the last five years, much has been written about Adobe Flash and its role in web development and its viability on the desktop, on mobile and beyond. Just as interesting as Flash's future is looking back at its past. In just short of 20 years, Flash has evolved from a sketching program for pen computers to a framework for building interactivity into the web to a conduit for allowing video...
7 tags
Beginners Guide: So You have rooted your phone,...
So welcome to the world of being rooted, you now have a nice shiny new rooted Android phone, but what can you do now. Well I have decided to start this thread to tell you what you can now do. This guide is for beginners and should be treated as it is intended, keeping it simple and just going over the basics. This guide will be broken down into main sections – Post 1 • Super User • Clockwork...
2 tags
Facebook Friendship Pages Converted To Timeline
Have you ever gone through your friends list and wondered, "How do I know this person?" There's actually a way to see all engagement between yourself and a friend — friendship pages, which recently got the timeline treatment. Facebook Software Engineer Arun Vijayvergiya wrote about the changes in the Newsroom blog. Not everyone has this format for friendship pages just yet, but it's rolling out...
2 tags
Its About Time Instagram Introduces Web Profiles!
Two years after it arrived on the iPhone, Instagram launched a web companion for users of its photo-sharing and filtering app Monday. The most striking thing about the new web profiles, which are being gradually rolled out to users, is its resemblance to Facebook Timeline. An animated, rotating mosaic of Instagram photos occupies about the same amount of space as Facebook Timeline's Cover...
Hurricane Sandy Looters using Twitter.........
Looters who are taking advantage of the devastation caused by Hurricane Sandy are posting photographs of their stolen goods on Twitter and bragging about how they plan to carry out more thefts and violence. Shocking images posted to the social networking website depict individuals who appear to be working together boasting about how they have stolen laptops, TV's, and other electronics from both...
We're liking the new look for Gmail so far. Here's...
Google may not be rolling out its new compose and reply format for Gmail to everyone yet, but there's still a way to take it for a spin. The company announced on Tuesday that it is testing a new email layout to make it easier to reference other emails without having to close a draft. Similar to a pop-up chat screen, an email draft rests on top of the main inbox without overtaking the entire...
4 tags
Google Announces New Nexus Phone, Nexus 10 Tablet,...
Hurricane Sandy killed Google's planned Monday morning media event in New York City, but that didn't stop the big G from making some noise today. The company took to its corporate blog to officially announce the much-anticipated Nexus 4 smartphone and Nexus 10 tablet, as well as an update to its Android Jelly Bean operating system. Google also increased the storage space available on the Nexus...
2 tags
Windows 8 becomes available to everyone tomorrow....
Microsoft officially launched Windows 8 Thursday at an event in New York City. Available at 12:01 a.m. local time Friday, the operating system is a complete reimagining of the Windows OS and sports an entirely different look from its predecessor. "Windows 8 brings together the best of the PC and the tablet," said Microsoft CEO Steve Ballmer. "It works perfect for work and play and it is alive...
AWS EC2 Issues In North Virginia Affect Heroku,...
A small issue is affecting some instances of Amazon's Elastic Cloud Compute (EC2) in North Virginia. In particular, the Elastic Block Store part seems to be down. All services hosted onHeroku's virtual private servers are still down at the time of writing. GitHub, imgur, Pocket, HipChat, Coursera and others are affected. The issue seems to become more important as other major services are now...